Stevie is training to be a social worker specialising in palliative care. She's currently on placement at Hospice West Auckland, where she shadows staff members from the clinical, social care and community engagement teams as they go about their days, as well as attending workshops and training sessions.
Stevie's first experience with Hospice care was three years ago in her home township of Kaiaua, when her mother was diagnosed with pancreatic cancer. Franklin Hospice stepped in to provide the essential care and support her mother and family needed. Although her mother's decline was rapid, her symptoms were so expertly managed that she was never in pain and was able to stay at home with no hospital admissions at all. Stevie says her family always felt completely supported: "Even if it was one o-clock in the morning and you needed to call someone, hearing that voice on the end of the line from Hospice was just amazing. They would answer your questions and guide you. And then first thing in the morning a nurse would visit to review what was happening and help you. You can't really describe everything they do for you."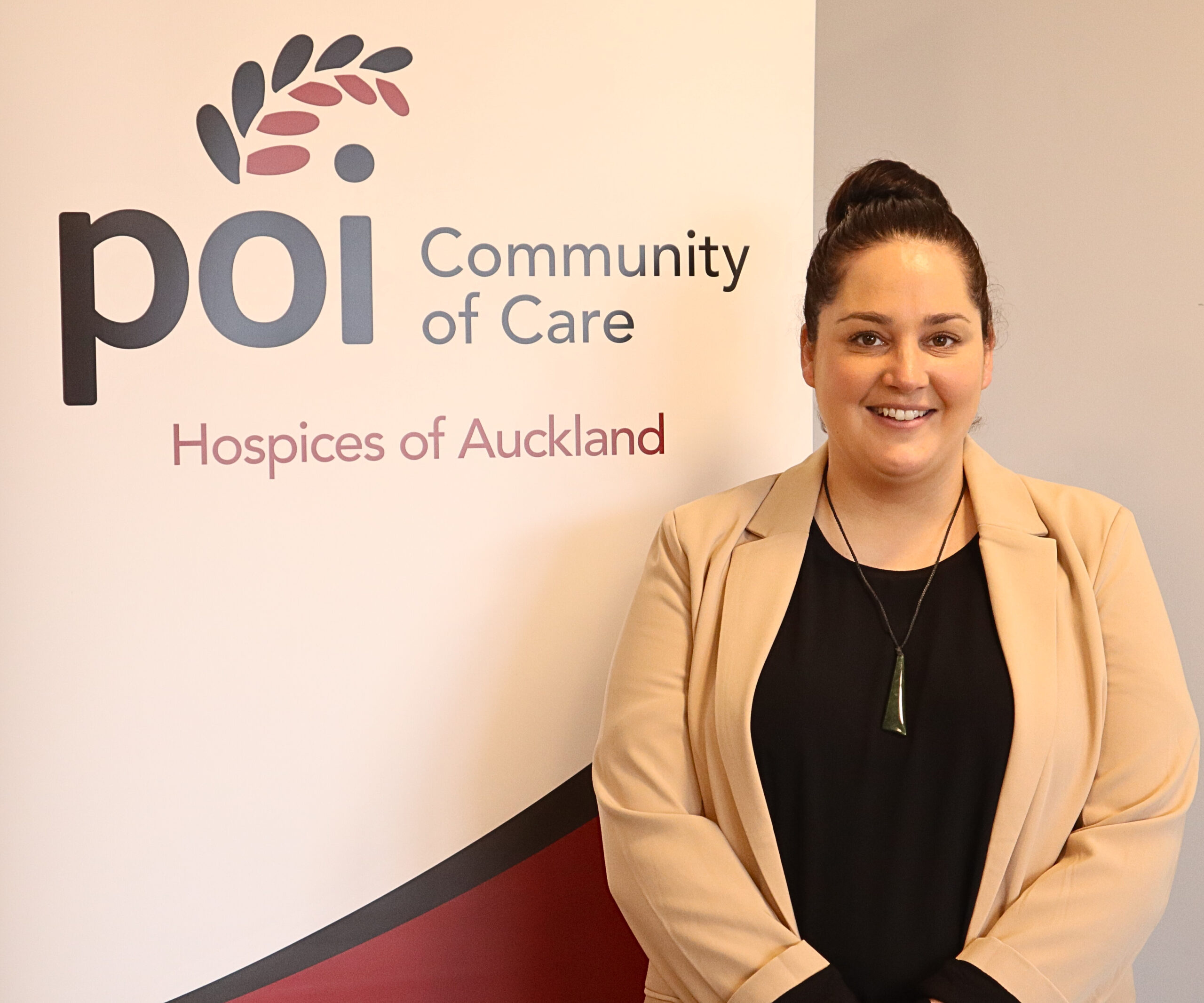 Looking back, Stevie struggles to put into words how devastating that time was. "It just hits you from nowhere, we felt completely blindsided. But caring for mum was an honour. It was a privilege because she had done that for us all of our lives, she was very loving and caring. So to be there for her was really special," she says. And that experience has now changed her life in a positive way. "I remember seeing the Hospice nurses come in to see Mum and thinking, wow they're really helping us and they want to be there for us. Seeing first-hand what they did, it was the first time I wondered about pursuing a career in palliative care." Stevie was interested in the field of social work, and when she discovered that one of the social work areas was Hospice, it was a lightbulb moment and led her to changing her study path to a Bachelor of Social Work.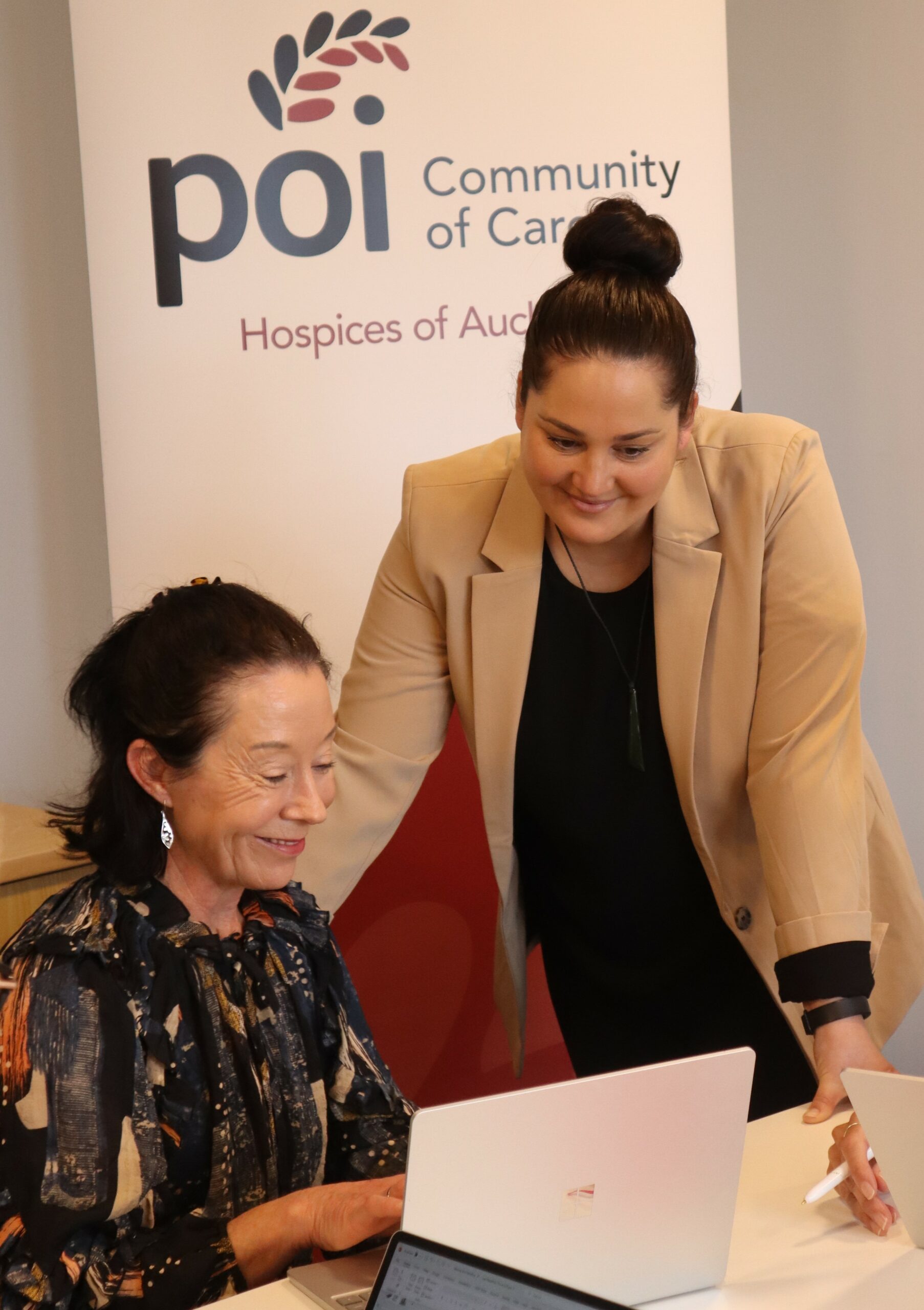 When placements came up this year, Stevie was quick to apply to Hospice West Auckland. "Everyone here has been so welcoming and quick to share their knowledge with me. This is a team that is so passionate about what they do, they are like-minded and share the same values – that's why they're in this job," she says. "And it's a privilege to be able to go into people's home while I'm still learning, to be welcomed in at such a sacred time. I'm very grateful."
Stevie was able to draw on her Māori heritage during her first patient visit with Hospice West Auckland. She connected with the wife of a patient over her whakapapa and where her tūpuna come from. "When I left her she had a smile on her face, and although I'd done nothing clinical I knew I'd helped her in that moment through our connection."
Stevie is drawn to the multicultural West Auckland community, and is keen to work more closely with the tangata whenua. "In our culture we have our own ways of dealing with death – we believe it is a transition to another plain and they are still with us, just not on our plain. But being able to hold space for tangata whenua, being culturally aware and sensitive, and to be confident in those processes, is an area I'm very passionate about being involved in and helping to develop," she explains. "I'm excited for the future of what that looks like in palliative care."
Although she has found some aspects of Hospice care to be quite tough and confronting, Stevie recognises how important and special it is to walk with patients and whānau on their journey. "Every day is different and I'm sure there will be lots of challenges ahead but seeing the love in people's homes and being able to guide them is such a privilege."
Although juggling full-time study while raising a young son can be demanding, Stevie says she feels so fortunate to have found a career field she is truly passionate about. She will be a registered Social Worker by the end of next year, and we can't wait to see the impact she has on social work in Hospice. "I feel so lucky to have found something that I love to do, and it took something very tragic and traumatic but from that I now have a purpose."
"It's been three years now since mum passed, and I've done a lot of work around grief in that time. I truly believe that everything happens for a reason, and this is my way of turning a horrible experience into something positive. I still talk to mum all the time, and the night before I started my placement here at Hospice I heard her voice saying: don't let me be a hindrance, let me be your inspiration. That's my motto I'll use to guide my practice and career. I know she's so proud of me."