Helen's journey with Hospice West Auckland began in 2015 when she joined as a retail volunteer. With a background in sales and retail, she was promoted to a paid merchandiser at the Henderson store within just a few weeks. Over the years, she managed the Hobsonville store until its lease ended, after which she took on the role of manager of the Glen Eden shop.
Helen says there is no such thing as a typical day in the store, although they do have a daily plan to work to. "We have a great team here – we have a lot of fun and laughs. There's a range of ages and experience so everyone brings something different to the team."
Despite the challenge of limited space for sorting donations, Helen and her team are grateful for the regular influx of donations. "We're really lucky to receive so many great donations every week," she says, "and we only ever turn donations away if we absolutely have to (which is rare), because we appreciate the effort that people make to drop their goods into us."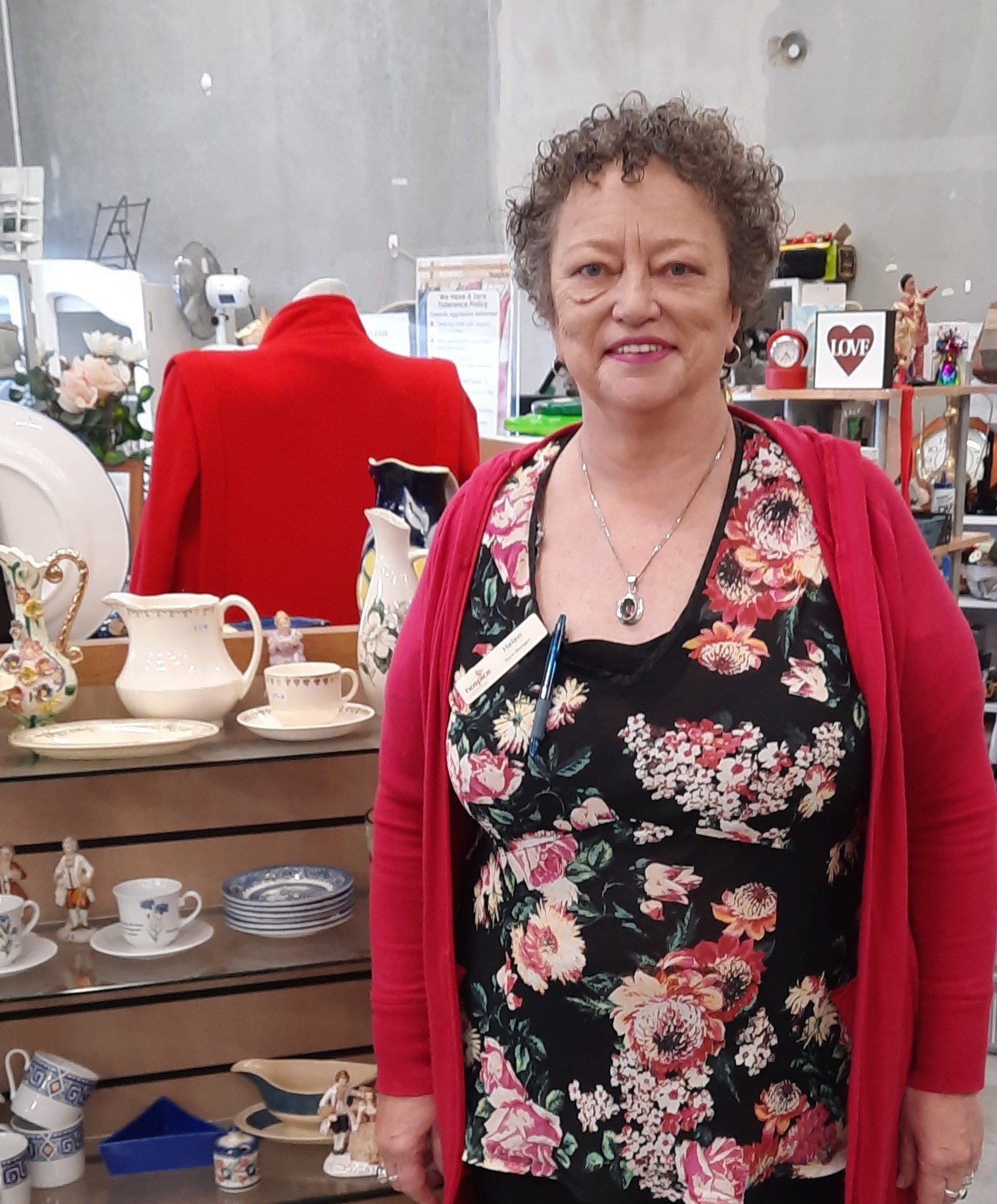 "We have really great customers – some locals come in every day," says Helen. "And our regulars can be, for example, people who make their own jewellery looking for supplies, and teachers getting items for their classrooms, and even dealers." The diverse customer base adds to the store's dynamic nature.
The nature of op shops mean you are completely reliant on donated goods, and you can't control the items you receive. But having six Hospice Op Shops across the West Auckland region allows stock to be redistributed among the stores to best suit the local market. As Helen says, it's essential to always keep the customer in mind: knowing who your local community is. So the store strategically stocks goods which are a good match for their Glen Eden customers.
Helen and her team's expertise in visual merchandising is evident throughout the store, with floor and window displays designed to make a positive aesthetic impact. These displays are regularly changed, ensuring there's always something new to catch customers' attention. Seasonal themes are incorporated into the displays, reflecting events like St Patrick's Day, Anzac Day, Mother's Day, school ball season, and mid-winter Christmas. The store's clothing racks are organized with ample space for browsing, homeware is attractively displayed, and even the books downstairs are tidily arranged for easy searching. "We get a lot of positive feedback about the store, lots of comments about how nice the store looks," says Helen.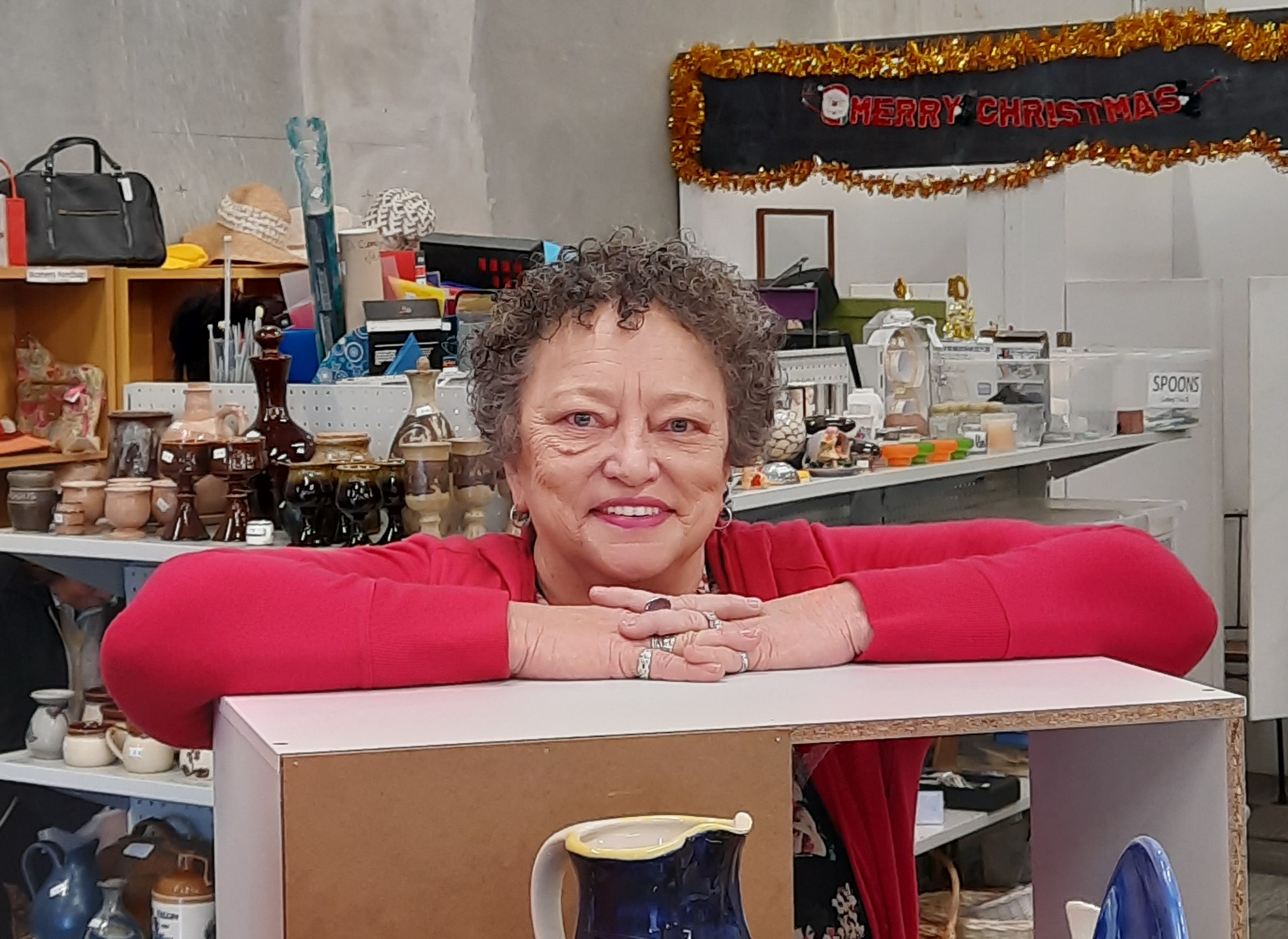 Determining prices for unique items is always an interesting task. Any donated items that appear to be high-value or unique are separated and carefully researched. Helen draws upon her experience and market knowledge to establish appropriate prices, and often consults with a valuer on jewellery. The team regularly reviews the pricing of items that have been in stock for more than 3 – 4 weeks to ensure a steady turnover.
Helen's personal passion for op shopping enhances her love for her job. "It's so true that one man's trash is another man's treasure," laughs Helen. "I grew up op shopping, so it's something I genuinely enjoy and love working with."