Rose creates beautiful notebooks and bookmarks for people under the care of Hospice West Auckland. Called 'Diamond Art', she brings stunning, intricate designs to life with 'diamond dots', and donates them to Hospice as a unique gift set of notebook, bookmark and pen. Her aim is to bring some light and happiness to people when they need it the most. "I discovered Diamond Art when someone in my retirement village was doing it," says Rose. "I found that you could make notebooks and other things, and I thought that it was really cool. Then it just came to me that it would be a good idea to donate them to people who are going through a really tough time. I hope it brightens their day and cheers them up a little bit."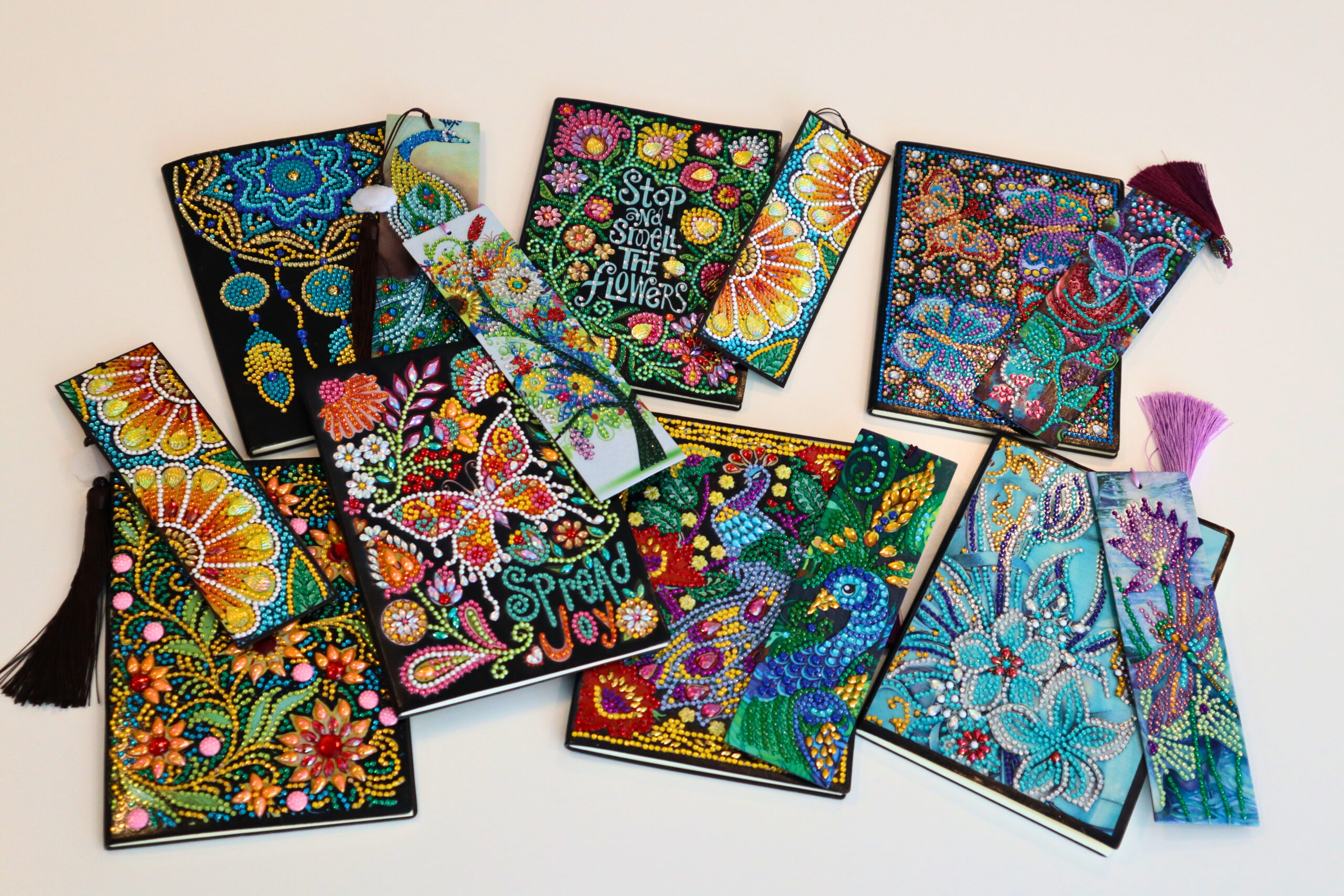 Rose has always used her love of crafting to support charities. Over the years she has knitted and crocheted for many charities: blankets and hats for Missions Without Borders to keep children, families and the elderly warm during harsh Ukraine winters; knitting for premature babies; blankets, scarves and beanies for Age Concern and Give A Kid A Blanket; cat blankets and thousands of toy mice for the SPCA; and dog blankets for dog rescue organisations like the Saving Hope Foundation.
Like so many of us, Rose has her own Hospice story. Last year her beloved husband David was diagnosed with a rare and aggressive form of bladder cancer. It was the start of a devastating journey involving multiple surgeries, chemotherapy, and a myriad of complications that wreaked havoc on his health. "We were given a sheet of all of the possible complications that could result from the surgery, and David developed every single one of them, plus a few more," Rose says. Eventually running out of treatment options that would provide David with quality of life, he was released home under the care of Hospice West Auckland. "Hospice were really good. They could see I was stressed and exhausted, and they helped me so much," says Rose. "I rang them through the night several times and they were so good. He wanted to be at home, and they made that possible."
The couple originally met at line dancing – a hobby that Rose had enjoyed every week for 35 years, and it became one of their beloved shared activities. "It was a second marriage for both of us, and we were an open book right from the beginning. We were never really apart." The couple were homebodies and totally content in each other's company.
As she tries to come to terms with losing her husband of 20 years', and the heartrending events surrounding his illness, Rose is using her crafting skills help others. "I do find making the notebooks and bookmarks very therapeutic, I get a lot of satisfaction out of it. It's helping me and keeps me going," she explains. "I'll sit down to do some Diamond Art for half an hour, and two hours later I'm still there – it's quite addictive!" And while 'good days' are still elusive, Rose finds that she is having more 'better days' than she was previously, helped in part by Hospice's counselling service. "I'm just so thankful that Hospice are there. I'm just starting to be able to look at photos now," says Rose. "It's hard because David looks so healthy in them. That's how I want to remember him." She hopes that people might use the beautiful notebooks she donates to record precious thoughts and memories in them, and that they will bring a little light into dark days.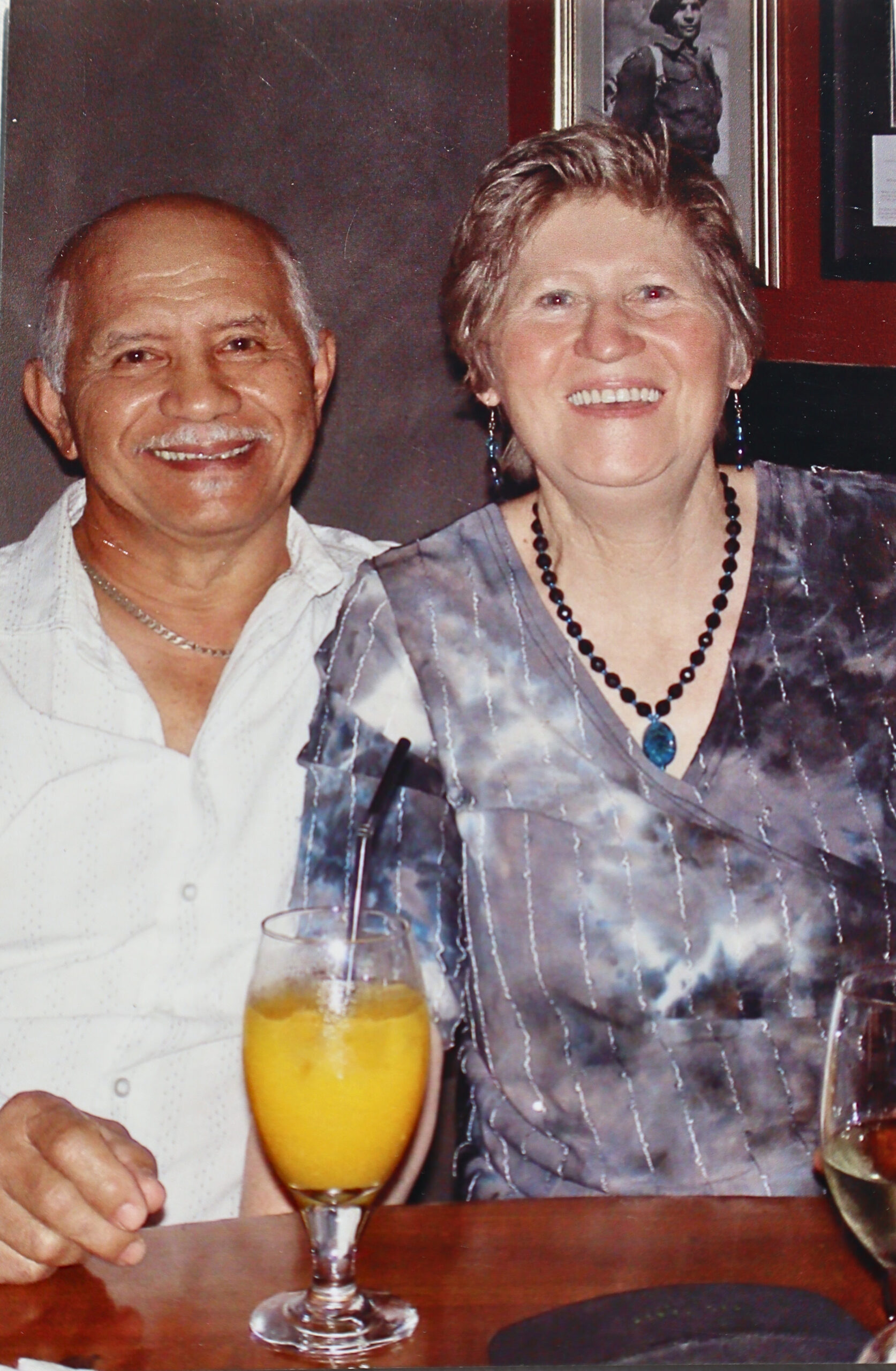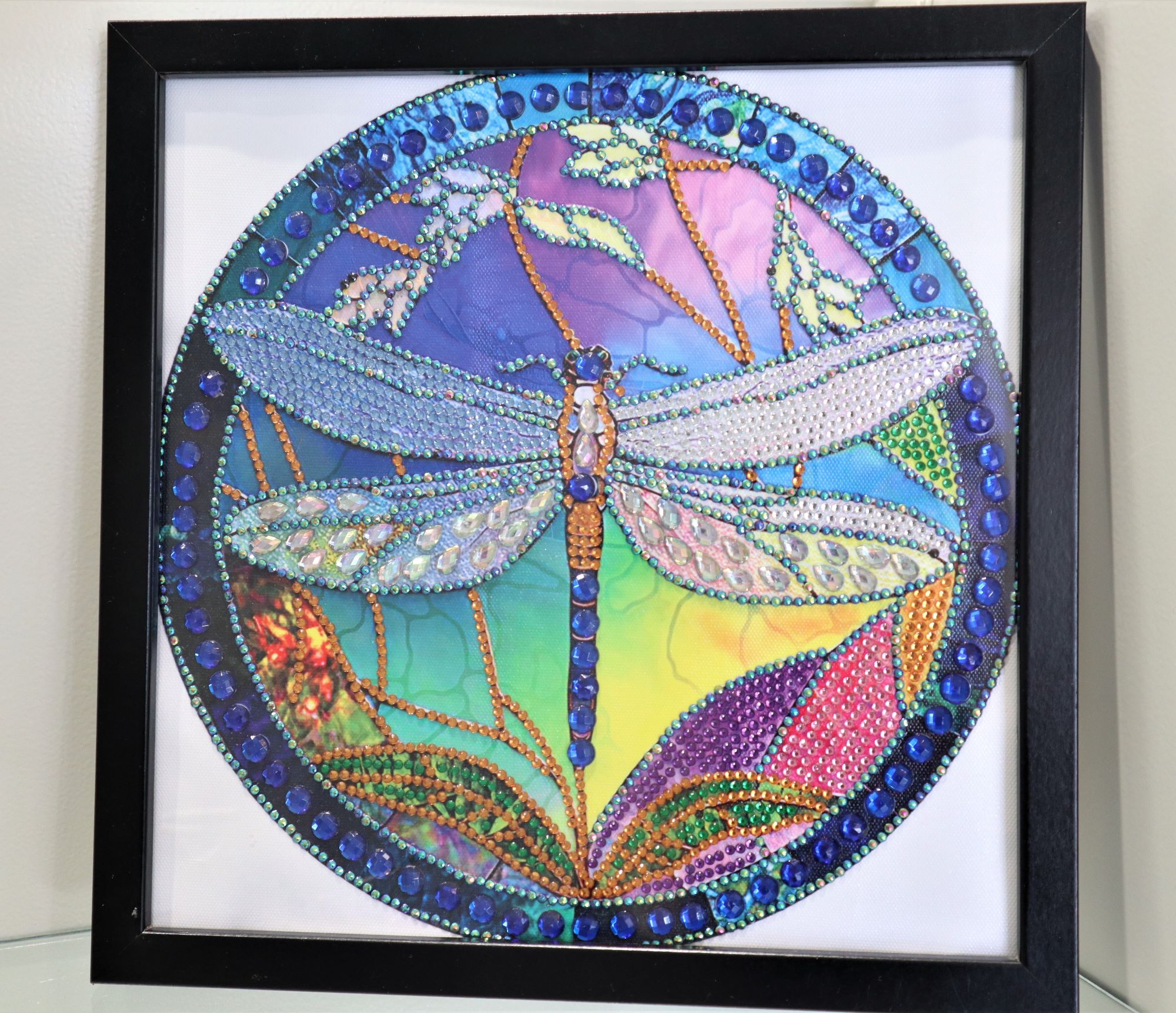 Rose's beautiful dragonfly Diamond Art creations are on display in the foyer of Hospice House.