Anita joined the Hospice West Auckland team as a Health Care Assistant (HCA) two years ago. With a comprehensive work history in the health industry, she took the opportunity to apply her experience to palliative care and feels that she has truly found her calling. As a Westie herself, she loves being out in the community working with Westie families, building relationships, and walking with them on their journey.
An HCA provides essential assistance to the Hospice nurses, bridging the gap between nurses and carers in caring for and supporting patients and their families in their homes. Going from household to household across the greater West Auckland area, it's an extremely busy role where no two days are the same.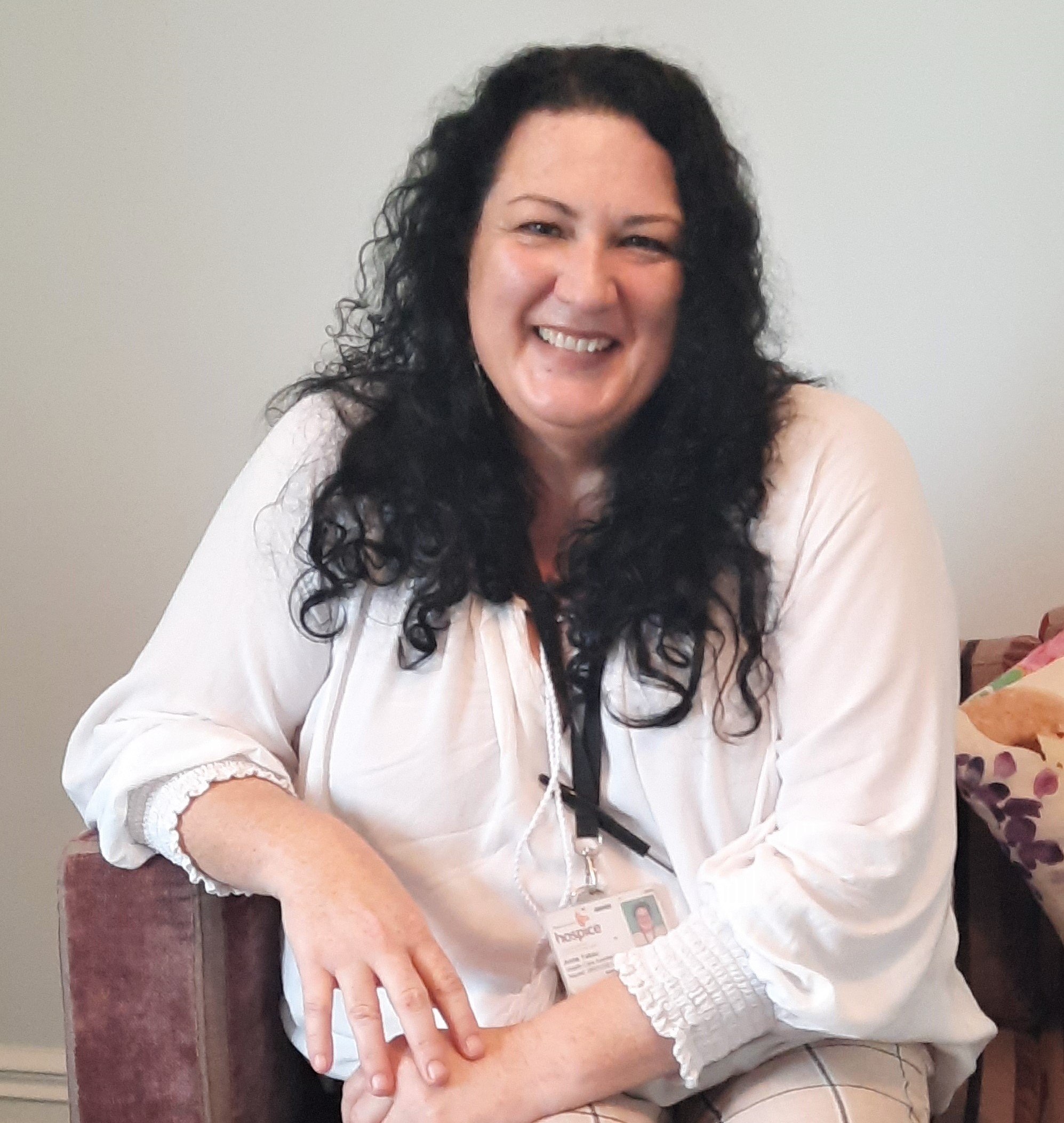 As well as basic nursing and care tasks, a big part of Anita's role is teaching families how to care for their loved ones – giving them practical advice on caring for someone at home. "Most people want to stay in their own homes, so we give their carers and families the tools to be able to manage that," says Anita. "Because it's hard being a carer, it's tiring physically and mentally, so we're empowering people to stay at home."
Where every person and their situation is different, Anita readily adapts to every visit, giving not just practical but also emotional support. Educating and preparing everyone on what is happening and what to expect is something she strongly believes in: dispelling fear of the unknown so that patients can live every moment and loved ones can appreciate that precious time together.
Anita radiates positivity, compassion and capability in equal measure. She has that special ability to walk into a situation where loved ones may be feeling extremely distraught and restore calm and confidence. "Sometimes you step into a household and there is distress, sadness and worry," she explains. "I think that a really crucial part of that journey for people is to tell them that it's okay and explain to them what's happening. I give them reassurance that they are doing great and caring for their loved one beautifully. There's so much fear around dying, and I reassure families that they are doing everything perfectly."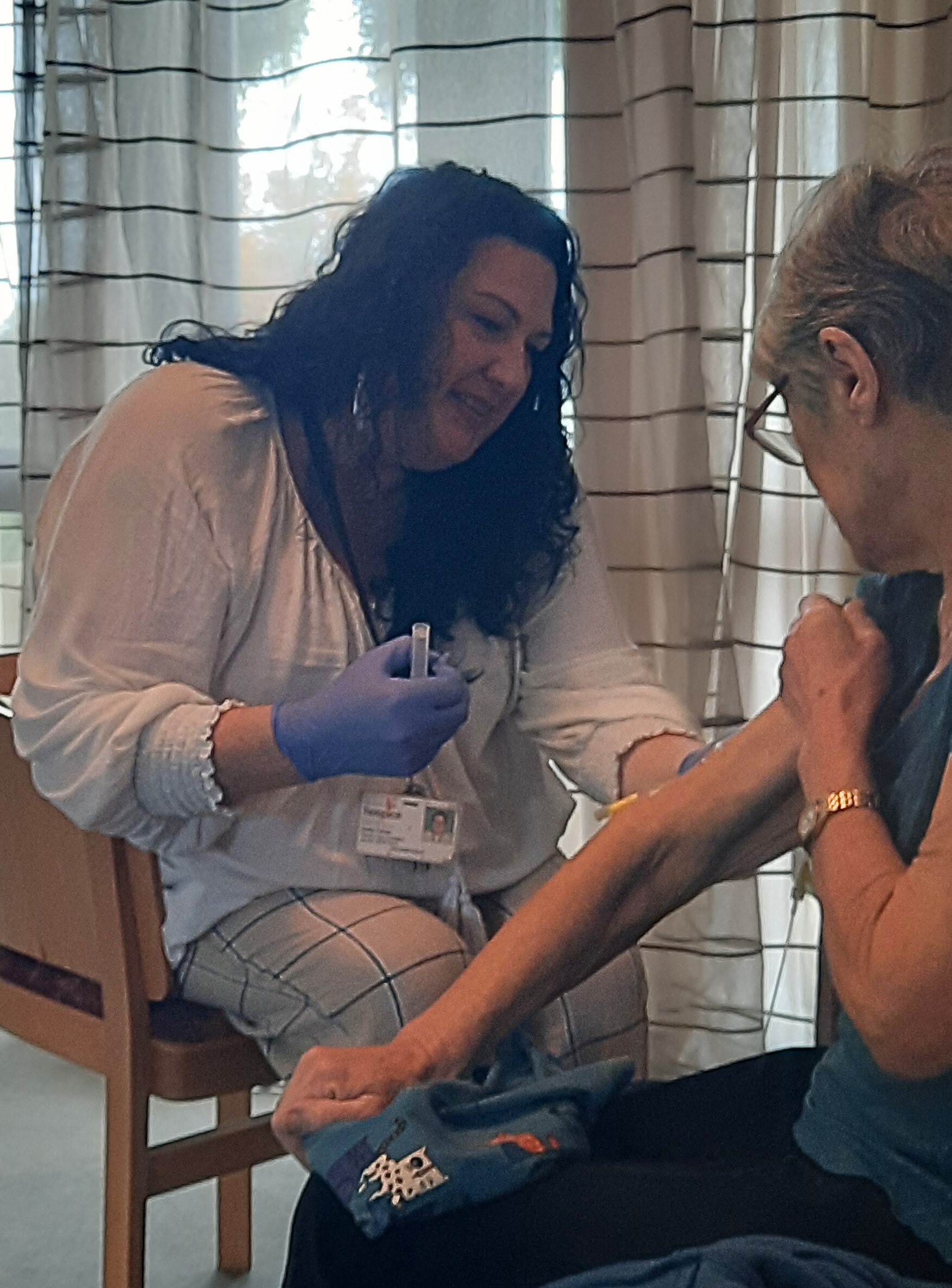 One of the challenges Anita faces is helping people to prepare for what lies ahead. "Transparency and gentle truth-telling is important but sometimes culturally or socially there are barriers to talking about end of life," she says. "There are so many different ways that people deal with death, and where people don't want to talk it, we need to navigate how to best prepare the family. Finding the right time and space to talk is so important." Anita tries to show people how special it can be when a someone passes peacefully, surrounded by their loved ones. "I tell people that it's a privilege to be able to prepare and say goodbye because some people don't get that chance or have that closure," she says.
Anita also works closely with the virtual services nurses, for example by being there in person with the patient when they are having a virtual consult via phone or zoom with one of the afterhours team. She acts as a hands-on person in the house while the virtual nurse provides clinical expertise, as another innovative way that Hospice provides wrap-around care.
Anita says having a supportive team is absolutely essential to enabling her to do her job effectively. "There's such a great team here, it's so collaborative. We couldn't do our jobs properly without that team approach," she explains. "We also have clinical supervision that allows us to 'put things where they belong' so we take care of ourselves too." And on top of her busy job, Anita is currently halfway through doing a palliative care apprenticeship – and in fact is the first palliative care apprentice in New Zealand.
And would she recommend a career in palliative care? "Absolutely!" she says. "You obviously have to be the right sort of person, but I think anyone in a caring role would find it so rewarding. We get to educate people about the fact that dying can be a beautiful experience and help to facilitate that. There are days when I walk out of a house thinking: I know that I helped that family to feel better from giving them support and encouragement, and acknowledging how hard it is but that they are doing great."