There are so many inspiring people in our community who support Hospice West Auckland in different ways. Caitlin Lorigan is one of our young supporters who has turned her passion for photography into a fundraising opportunity.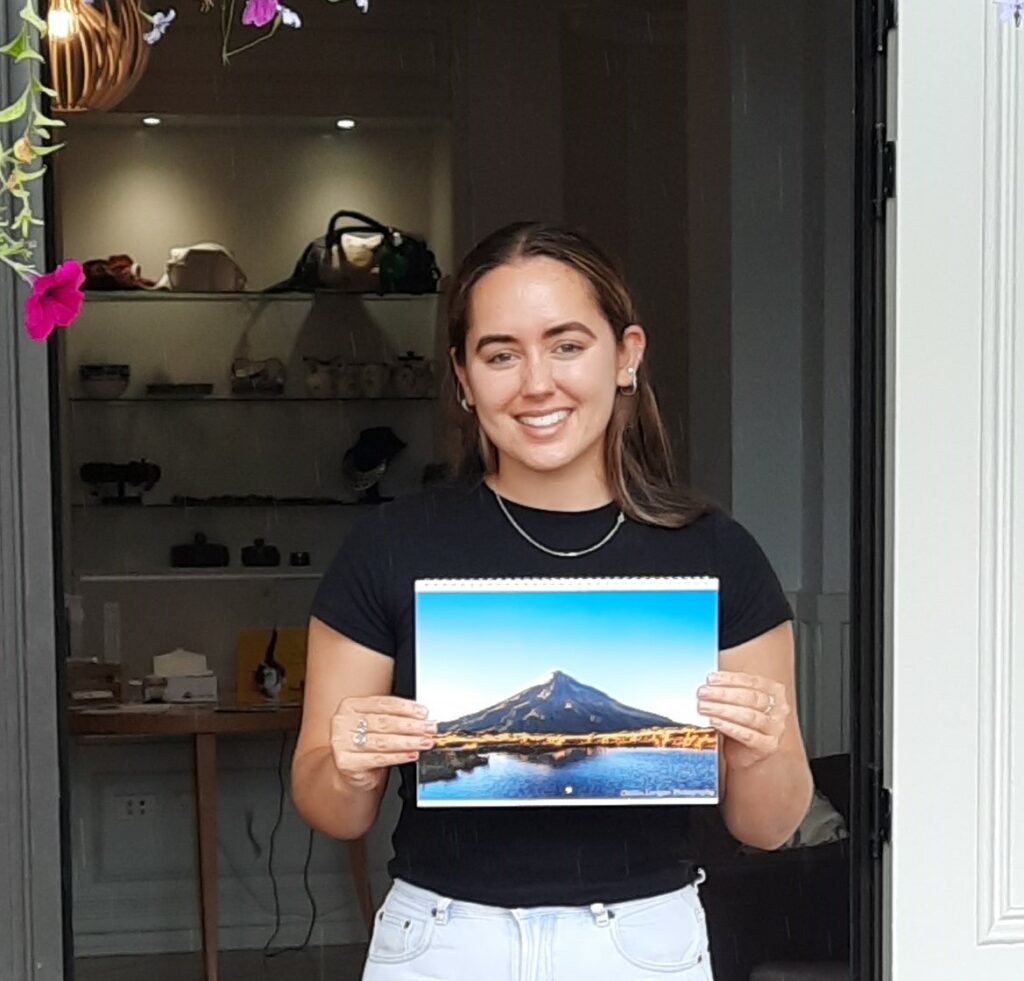 Caitlin Lorigan first became involved with Hospice West Auckland in 2017 as part of the year-long Rangatahi Volunteer Youth Ambassador programme, an initiative to encourage West Auckland high school students to donate their time as volunteers to Hospice. Since then, she has assisted Hospice pretty much anywhere that volunteers were needed. "I've fundraised at the local Christmas Parade, helped with the opening of a new Hospice Shop, collected donations at the Trees of Remembrance, represented and helped at fundraising events, and really anything else that's been needed," says Caitlin.
As well as providing invaluable support to the organisation, Caitlin says volunteering has been so rewarding. "I've definitely made a lot of friendships and improved my communication skills. My confidence has grown and I've been proud to represent Hospice in the community."
Most recently Caitlin has combined her love of photography with an innovative way to support Hospice. She decided to create a 2023 wall calendar featuring some of her stunning landscape images, and has donated 10% of the proceeds to Hospice West Auckland. For Caitlin the purpose of this project is not to make a profit but to create a way to share her artwork while supporting a worthy cause. The beautifully-produced calendar has been popular in the local community, and perfectly showcases Caitlin's talent as well as her work ethic and desire to give back.
We are so proud of Caitlin's efforts and the example she sets for other young people who want to get involved in community causes. If you'd like to know more about volunteering for Hospice, please contact us at volunteerservices@hwa.org.nz.